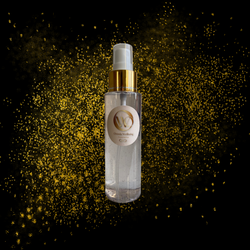 Colloidal Facial Rejuvenation Fine Mist Spray
Our new OWO WINNING BEAUTY PRODUCT Colloidal Moisture Elixir Mist – a super-charged collective of colloidal ELIXIR supplement's in a fine spray mist.
Facial Beauty Fine Spray Mist for Men and Women consisting of: Colloidal Copper, Colloidal Gold, Colloidal Titanium, Colloidal Zinc, Colloidal Platinum & Colloidal Silver – Tightens, Reduces Wrinkles Crows Feet & Broken Thread Veins. Is Healing, Antioxidant, Anti-bacterial, biotic, fungal & inflammatory. Contains these wonderful Colloids, manufactured in Scotland, using only the finest quality products and fresh Scottish water.